MAGNETAR UDP900
Equipped with the latest designed 6-layer gold immersion main PCB circuit with a high precision power supply, the UDP-900 comes with Murata multilayer ceramic capacitor TDK magnetic devices and 30 NCC electrolytic capacitors which further improve audio and video quality.

Shipping within 24 hours for products in stock
Retrait gratuit en magasin
Excellence in Picture and Sound Quality
Dolby Vision. HDR 10+. Sabre ES9038PRO DAC for 2-channel XLR balanced and RCA unbalanced outputs. Sabre ES9028PRO DAC for 7.1 RCA output. XMOS USB Audio support.

Elegant and Solid quality in Chassis Construction
With a weight of 15.5kg, the UDP900 adopts an all-aluminum alloy body with a reinforced double layer chassis structure. The internal main components are independently shielded by metal casing, greatly reducing vibration, noise and external magnetic field interference, bringing pure and high-resolution audio and video quality.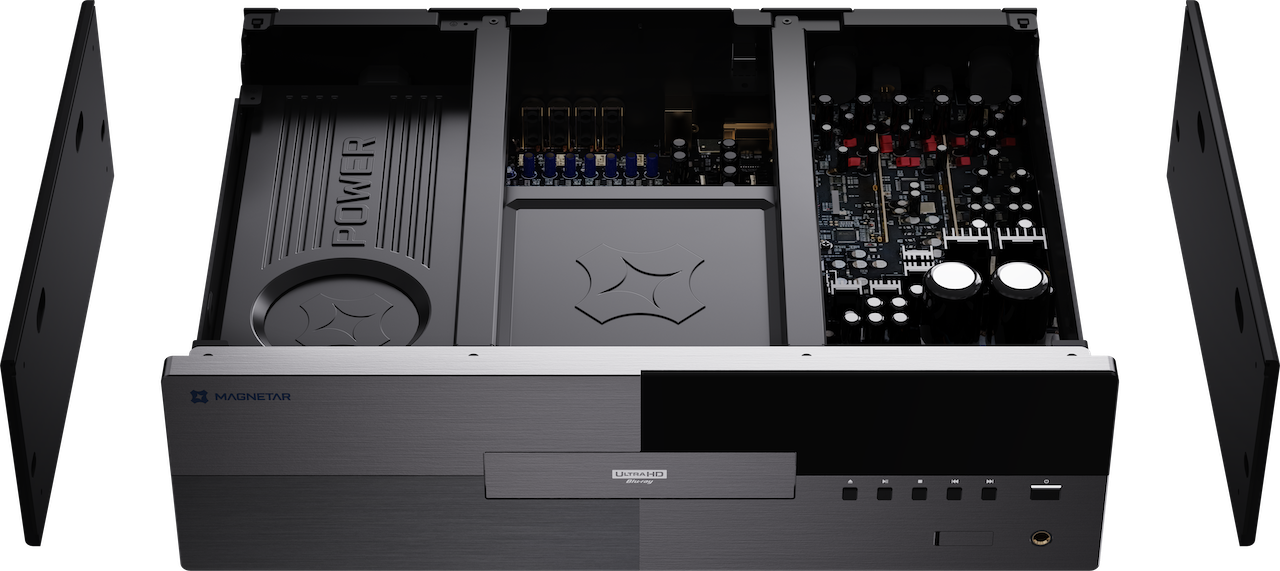 Dual Power Supply Design
MAGNETAR engineers have specially selected a dual power supply : one 60W toroidal transformer for analog audio, using high quality oxygen free copper wiring and metal shields to reduce vibration noise and generated heat; and one 60W high-power low noise transformer with high transient response required by surround sound and high-resolution audio for the digital main board section. A separate metal case reduces noise, providing stability and silence, improving audio and video quality.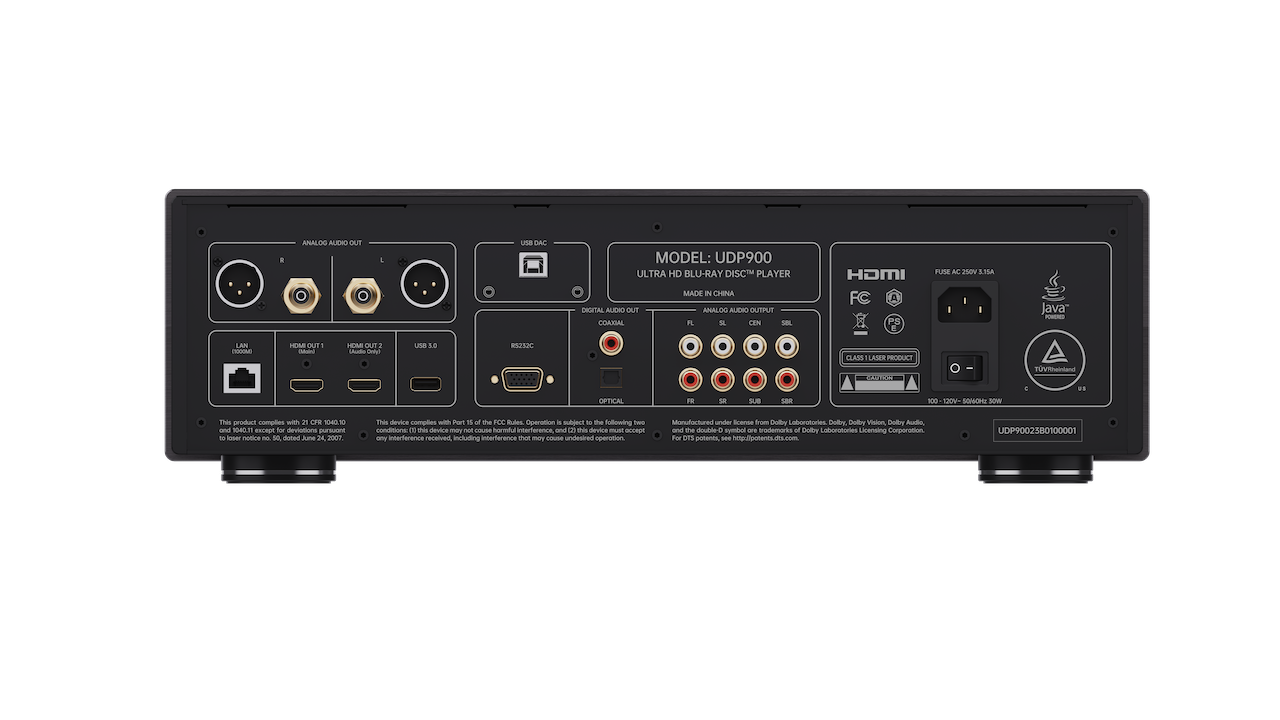 HDR Technology
The UDP900 has eye-popping brightness, contrast and gorgeous colors. Picture is rich and full, with vivid colors, even in low light and backlight environment. UDP900 supports HDR10, HDR10+ and Dolby Vision with stunning HDR to SDR conversion, with BT.2020/BT.709/BT.601 color space support.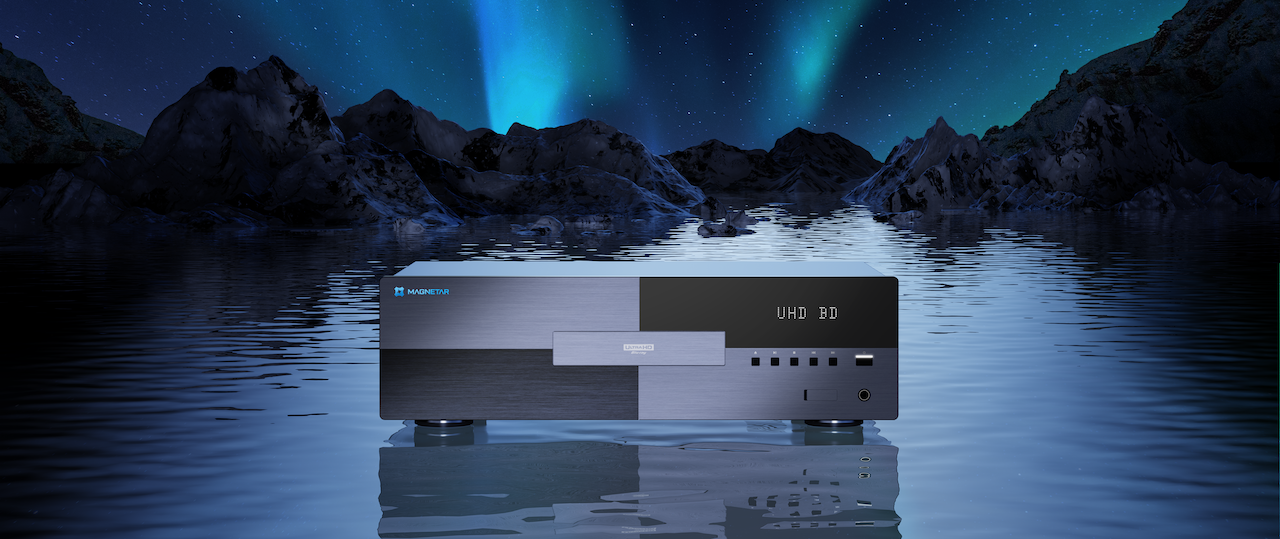 No customer reviews for the moment.